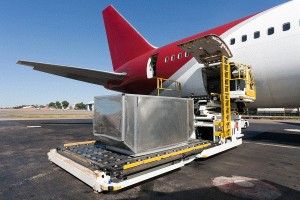 DOMESTIC AIR FREIGHT PORT DOUGLAS
"When you need to get it there fast"
"RENOWNED AUSTRALIAN DOMESTIC AIR FREIGHT COMPANY"
CargoMaster KNOW HOW , to get your domestic air freight delivered quickly and cost effectively. Australian domestic air freight specialists with over 30 years experience organizing the URGENT uplift of domestic air freight to all corners of Australia, same day air cargo and overnight air cargo services available to and from Port Douglas and North Qld.
CALL: 1300 767 136
CargoMaster Domestic Air Freight Port Douglas Australia Services include; Same Day Air Freight, Overnight Air Freight, Next Day Air Freight and Air Freight Charter.
SAME DAY AIR FREIGHT PORT DOUGLAS :
Same day air freight is high priority air cargo, CargoMaster moves same day air freight every day including the weekends. CargoMaster offers door to door, or airport to airport same day air freight services. CargoMaster same day air services are available from and to Port Douglas , from Brisbane, Sydney and Melbourne , Launceston and Hobart. If you need to get something to or from Port Douglas fast, same day, call CargoMaster!
OVERNIGHT AIR FREIGHT PORT DOUGLAS:
Overnight Air Freight  offers overnight priority air freight to and from Port Douglas to almost anywhere in Australia. Overnight air freight collected is normally delivered before 1000hrs the following morning. CargoMaster offers pick up and delivery services for most types of overnight air freight ,including pre scheduling deliveries to meet your timeline! Overnight air cargo services from Port Douglas and North Qld to Australia's North West and Northern territory.
QUESTIONS CLIENTS AS CARGOMASTER ABOUT DOMESTIC AIR FREIGHT
CARGOMASTER DOMESTIC AIR FREIGHT TEL: 1300 767 136
 CargoMaster moves all types of air freight including (but not limited to) heavy machinery, ships spares, shop fittings, mining machinery, industrial equipment, floor-coverings, perishables, staging equipment, exhibition material, emergency recovery equipment, the list is endless!. CargoMaster services include chiller facilities for temperature controlled air freight, located on-site at Cairns Airport Terminal . CargoMaster domestic air freight services extend to assistance with DG cargo documentation and the packaging, blocking and bracing of heavy domestic air cargo. Call CargoMaster for heavy-Lift and shift domestic air freight services from Port Douglas to almost anywhere in Australia.
DOMESTIC AIR CARGO AUSTRALIA-WIDE
CargoMaster works with a broad range of clients including, private individuals, Australian Government Departments and some of Australia's largest publicly listed companies. If you need to move domestic air cargo to or from Port Douglas FAST then you need CargoMaster!
DOMESTIC AIR FREIGHT CHARTER
CONTACT OUR TEAM TODAY CARGOMASTER WILL SAVE YOU TOO!
24/7 DOMESTIC AIR FREIGHT 
CALL NOW 1300 767 136 NATIONWIDE