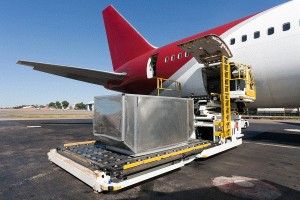 DOMESTIC AIR FREIGHT EXMOUTH
"When you need to get it there fast"
IATA CODE EXMOUTH (LEARMONTH) : LEA
"RENOWNED AUSTRALIAN DOMESTIC AIR FREIGHT COMPANY"
CargoMaster KNOW HOW , to get your domestic air freight delivered quickly and cost effectively. Australian domestic air freight specialists with over 30 years experience organizing the URGENT uplift of domestic air freight to all corners of Australia, same day air cargo and overnight air cargo services available to and from Exmouth Learmonth Airport and the North West.
CALL: 1300 767 136
A QUICK OVERVIEW OF DOMESTIC AIR FREIGHT 
Did you know 475 thousand tonnes  (87%) of domestic air freight is handled by Australia's top five domestic air freight airports, Melbourne, Sydney, Brisbane, Perth and Adelaide. Melbourne is Australia's largest airport for domestic air freight, moving approx 140,000 tons for the year (2019) this represents approx 28% of the total domestic air freight moved in Australia. Sydney is Australia's second largest domestic air freight hub it handled approx 23% of all domestic air cargo moved in Australia. Based on recent figures that equates to approx 109,000 tons per year! .The next largest is Brisbane followed by Perth and Adelaide. Brisbane airport is Australia's fastest growing domestic air freight hub, Brisbane domestic air freight increased by close to 10% in the 2019 financial year. Most of Australia's domestic air freight (over 80%) is carried in the "belly holds" of commercial 737, A320 and A330 domestic passenger aircraft, the rest is uplifted using freighter aircraft and with both freighter and passenger aircraft connections. Melbourne is considered Australia's main "Hub" for domestic air cargo.
QUESTIONS CLIENTS AS CARGOMASTER ABOUT DOMESTIC AIR FREIGHT
"How do i get a domestic air freight quote"
"Easy, simply call CargoMaster, make sure you check the weight and dimensions of your consignment before you call. CargoMaster will be able to provide you with a domestic air freight quote over the phone to almost anywhere in Australia"
CargoMaster Domestic Air Freight Sydney Australia Services include; Same Day Air Freight, Overnight Air Freight, Next Day Air Freight and Air Freight Charter.
SAME DAY AIR FREIGHT :
Same day air freight is high priority air cargo, CargoMaster moves same day air freight every day including the weekends. CargoMaster offers door to door, or airport to airport same day air freight services. CargoMaster same day air services are available from and to all of Australia's capital cities including Darwin, Launceston and Hobart. If you need to get something  fast, same day, call CargoMaster!
OVERNIGHT AIR FREIGHT :
Overnight Air Freight  offers overnight priority air freight to and from to almost anywhere in Australia. Overnight air freight collected is normally delivered before 1000hrs the following morning. CargoMaster offers pick up and delivery services for most types of overnight air freight ,including pre scheduling deliveries to meet your timeline! Overnight air cargo services from to Australia's North West and Northern territory.
"REMEMBER CARGOMASTER KNOW-HOW TO GET IT THERE QUICKLY AND SAFELY"
TEL: 1300 767 136
CargoMaster's air freight Australia services include same day interstate air freight and domestic air freight Australia wide, including to and from regional and remote sites, CargoMaster delivers to mine sites too! CargoMasters domestic air freight services include air freight charter to and from almost an air freight charter for urgent air cargo available Australia wide .
SAME DAY INTERSTATE PREMIUM, Australia wide, high priority, CHARTER (with an airport!) CargoMaster has a variety of aircraft available for immediate freight charter, aircraft are positioned on the East Coast, West Coast, Adelaide, Darwin, Cairns, Townsville Central South Australia Call CargoMaster for t generation Australian air freight services, picked up with minutes of booking! CargoMaster An air freight company that truly delivers! Air freight rates and services available right across Australia, including regional centres, CargoMaster works closely with the mining and construction industries, providing specialised high priority air freight services and air freight charter services to remote mine-sites in the North West, Northern Territory, Queensland and South Australia. Special "spot" air freight rates for heavy and bulky domestic air freight . Air freight quotes are available on line or call CargoMaster nationwide 1300 767 136  email, info@airfreightaustralia.com.au
DOMESTIC AIR CARGO 
"ONE OF AUSTRALIA'S MOST EXPERIENCED AIR FREIGHT OPERATORS"
TEL:1300 767 136
info@airfreightaustralia.com.au
CARGOMASTER DOMESTIC AIR CARGO EXPRESS SERVICES:
CargoMaster understands the complex nature of the air cargo world, they expertly handle all types of air cargo including mining and construction machinery, industrial equipment, spare parts, crates, pallets and boxes. CargoMaster offers air cargo services to regional and remote Australian centres including air cargo to and from Cairns, Townsville, Mackay, Broome, Karratha, Port Hedland, Gladstone,Rockhampton, Dampier and Newman, to name only a few (high priority deliveries to most north west mine-sites) AIR CARGO SYDNEY, MELBOURNE, BRISBANE, PERTH, ADELAIDE SYDNEY NEWCASTLE THE GOLD COAST AND DARWINAs heavy lift and shift air cargo specialists CargoMaster is your ideal partner when it comes to uplifting heavy or bulky air cargo from all corners of Australia to all corners of the world!
OVERNIGHT EXPRESS AIR CARGO AUSTRALIA WIDE:
Express Air Cargo services available daily from Sydney, Melbourne, Brisbane, Perth, Adelaide, Canberra, Hobart, Newcastle and Darwin. Fast same day air cargo and overnight air cargo services for larger shipments available Australia wide, with high priority deliveries to regional centres, remote centres and most mine-sites. Remember to ask about CargoMaster's special rates for larger air cargo consignments!